Llananno V, 2009
| | | |
| --- | --- | --- |
| | | |
| Derwen, 2011 | | Gresford Screen, 2010 |
My images are mainly based on ancient and medieval patterns and the most recent work has tended to focus on late medieval carved woodwork as found on several rood screens in Wales, such as these above from the medieval churches at Llananno, Derwen and Gresford. These images are reproduced as limited edition giclée exhibition prints.
With various other commitments and interests outlined elsewhere on this site, over the last ten years my visual practice has become rather intermittent and accumulated the concerns of other projects. This has meant that my ideas have usually developed faster than the images themselves, while I have been accumulating photographic research for new images.
However, since November 2011 I have returned my focus to the development of this visual research through a PhD based at the University of Wales Centre for Advanced Welsh and Celtic Studies. As well as developing a new body of work, I will be researching other artists that have recorded and interpreted medieval visual culture, particularly during the nineteenth and early twentieth centuries.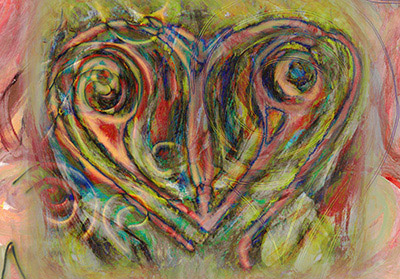 Pennant Melangell Fragments, 2010
For further information about some of the images made over the last fifteen years, see Digital Images and other links to bodies of work above.