Research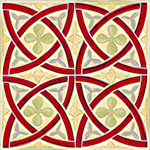 Original research in the visual arts
Welsh Saints from Welsh Churches
---
I have been researching the imagery of Welsh saints that can be found in churches since around 2002, when I was still working on the 'Visual Culture of Wales' project. I resolved to publish this work in 2010, although other major projects have intervened, including my Stained Glass from Welsh Churches, published in 2014.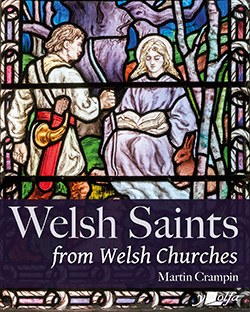 Stories of the men and women known as the saints of Wales suggest that they were once widely revered as the patrons and protectors of churches and holy wells across Wales in the Middle Ages, and their names and legends have become embedded in place-names and folklore. Most of the rich medieval visual culture that portrayed the saints has since been lost but a wealth of imagery since the mid-nineteenth century can be found in Welsh churches. Welsh Saints from Welsh Churches is an introduction to the imagery of these saints found in churches across Wales.
As with all of my books, I designed it and provided the photographs as illustrations, in this case a few short of 600, in full colour. The imagery includes a wealth of stained glass as well as work in sculpture and various other forms including wall and panel painting, mosaic and embroidery. Hardly any of this work has been seen in print before, drawn from around 250 churches across Wales. The images tell a story of the place of the saints in Welsh religious culture and as national figures. The book also offers fresh perspectives on the art in our churches by comparing the treatment of common subjects in different media and by contrasting artists and studios.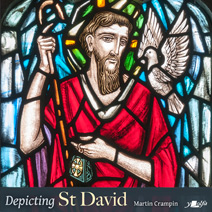 The imagery found in Welsh Saints from Welsh Churches is supplemented by many more images of the patron saint of Wales in the smaller book Depicting St David. This book afforded the opportunity to present a more generous selection of images for comparison, incuding multiple works by particular studios of the saint.
A series of spreads from Welsh Saints from Welsh Churches are shown below. For more writing about the book see my blog.
Both books were published by Y Lolfa. To order the books (UK only) please use the Paypal links below. I am also happy to sign copies and add dedications on request. Contact me to arrange a direct payment or request a quote for international potage. I may be able to offer discounts on multiple copies.