Work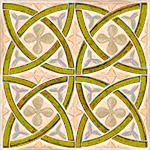 Professional design and photographic services
Photography
---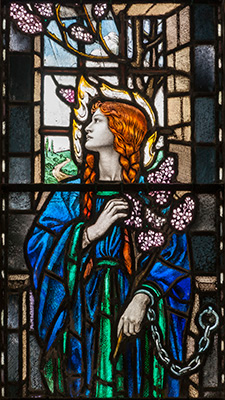 Photography has played an increasingly important part of my contribution to the research projects that I have worked on. In turn this has created a focus for my photographic work, developing a particular expertise in the photography of stained glass and ecclesiastical sculpture. Several thousands of my photographs form the mainstay of the online collections of the 'Imaging the Bible in Wales' and 'Stained Glass in Wales' projects, and comprised 99% of the eight hundred illustrations in my Stained Glass from Welsh Churches (2014).
In addition to these research projects, I frequently draw upon my photographic work for other design projects that I have been involved in – books, websites and exhibitions. My photographs have also been featured on book covers as well as in numerous other publications, some of which have been specially commissioned, and in television programmes.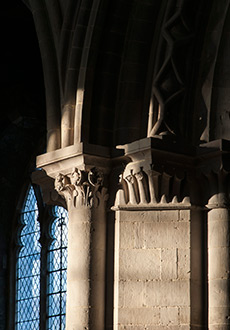 I have developed a speciality for architectural photography, and especially architectural fittings. Those who require architectural surveys therefore have the benefit of the knowledge of an historian and a skilled photographer.
My photographic archive is now becoming increasingly valuable as a record of churches that have been closed or vastly altered in recent years. These surveys include architectural and artistic fittings and furnishings that have received very little attention in their lifetime, but have now been recorded for posterity. I particularly welcome commissions that allow me to develop my research and add to the online 'Stained Glass in Wales' catalogue.
Praise for Stained Glass from Welsh Churches:

'Martin Crampin scores so triumphantly because he is an outstanding and professional photographer.' Matthew Saunders, Ancient Monuments Society Newsletter.

'may well be the most beautiful book ever on stained glass.' Robin Simon, editor of the British Art Journal.

'We have become used to beautifully produced books in Wales ... yet this volume on stained glass in Wales is astonishingly good ... [with photographs] of a clarity that will impress anyone who has tried to photograph stained glass.' Julian Orbach, Archaeologia Cambrensis
Although much of my photographic work has been associated with my research interests, I have also been commissioned to do some portrait work, and record events, even weddings, and welcome all kinds of requests.
Selection of photographs chosen or commissioned for book covers