Work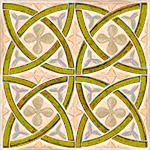 Professional design and photographic services
These pages outline the range of professional experience I have had encompassing research, photography, design, lecturing and residency work.
The majority of my professional experience has centred on a series of research projects at the University of Wales, alongside a variety of freelance commissions and projects.
Between 1999 and 2004 I worked on the award-winning series of CD-ROMs for the 'Visual Culture of Wales' project, based at the University of Wales Centre for Advanced Welsh and Celtic Studies in Aberystwyth with art historian Peter Lord. Working as part of a small team, my work encompassed multimedia concept and design, research, writing, photography, graphic design and illustration.
Between 2005 and 2008 I worked as an artist, researcher and designer on a three-year research project examining the visual culture of the Bible in Wales. The project was run from at the Department of Theology and Religious Studies at the University of Wales, Lampeter, now Trinity St David, although during this time I remained based at the Centre in Aberystwyth. I was primarily involved in photographic work, cataloguing this visual material on a database, writing and producing an interactive DVD-ROM interpreting the material and designing publicity materials and the project website.
After this, I conceived the 'Stained Glass in Wales' project, and was employed part-time as a Research Fellow at the Centre from 2009 until 2011. The focus of this work was the development of an online catalogue of stained glass in Wales, which was launched in June 2011.
Since November 2014, I have been Research Fellow working on the 'Cult of Saints in Wales' project, also at the Centre.
I also have a small connection with Aberystwyth University, as since 2003 I have taught short courses on digital imaging in the Department of Education and Lifelong Learning at Aberystwyth University. From 2005 until 2013 I was the webmaster for the School of Art.
As well as designing for printed material and electronic resources for the research projects named above, I have worked for academic and commercial clients in the design of large and small books, leaflets, logos and websites. I also work as a photographer, specialising in ecclesiastical subjects, particularly stained glass and sculpture, as well as doing occasional portrait work and recording events such as conferences, book launches and concerts.